Product Spotlight
Integrated Management System for Sterile Services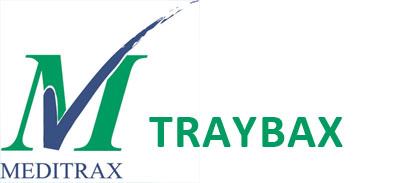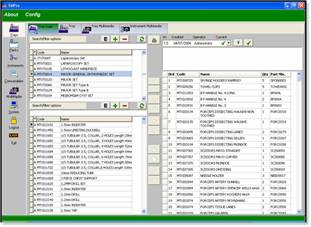 Traybax is totally unique in its design because it is the only computerised traceability system that does not depend on any computers in the department, so you don't have to worry about how you are going to decontaminate them or where to find the space for a computer workstation. With there being no PC's in the department the staff do not need to become computer experts.
The system enables complete traceability of all instruments and sets through every stage of the decontamination and sterilisation process. Items are then dispatched and recorded at the point of use. The patients I.D. number is recorded against every item used so all patients; previous and subsequent can be recalled instantly.
Thanks to the Traybax unique item processing code, monitoring of work in progress is viewed in real time with dynamic updates as the items progress through the department. Any item can be located immediately with complete life cycle history, detailing the operators, the equipment and the date and time.
Traybax is an extensive suite of Microsoft Windows based applications, designed with you in mind. They are simple to use, require no previous knowledge, yet they will exceed all your expectations.
The suite also includes facilities for stock control, customer invoicing, tray list and label production, system reporting and analysis, data interrogation and item history audit. Is also upgradeable to full instrument tracking.
The modular design of the system allows:
Easy of use.
Full suite of management applications
Multi-site
Manage finite use and single use items.
Why write it a hundred times when we can barcode it once.
HSC2000/032 Compliant
Reporting in accordance with ISO9001/2000 EN36002
Link directly to your washers and autoclaves
Configurable for LAN and WAN networks
More than just a tracking system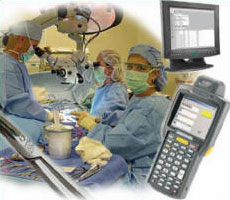 The management of a modern sterile service facility designed to reprocess and manage sterile instrumentation for use in medical procedures requires an advanced traceability system that will undertake and manage a significant proportion of those tasks, whether for a single local sterile service or a multi sited production facility with customers at various locations, departments and hospitals.
Traybax is a highly developed Enterprise Level Solution that will manage that environment. Monitor the quality throughout and provide complete traceability and accountability through to each and every patient. From the moment used instruments and sets delivered from theatres, departments or outside customers. You can control everything that now happens to those instruments. Through decontamination, packing, sterilization and dispatch; each action is recorded in full.
Even down to each individual instrument with our InstruMark system for uniquely marking surgical instruments with a GS1 2D matrix.
Multi-Site Integrated Stock Control and Financial Information Analysis
Enable Best Use of Resources.
Production Control and Management.
Audit and Analyse "Real-Time" Data.
Maintenance Planning and Management.
Inventory and Asset Management to a Unique Item Level.